There are just a few copies left of the Grade 5 Show dvd for $10.

If you would like to make a purchase…please email Jeannie Kwan at jkwan@sd62.bc.ca

Proceeds of this fundraiser will go towards next year's Grade 5 field trip.

Last year's sales of the gr. 5 dvd amounted to $480, which was used by this year's gr. 5's for the year end field trip.
School will restart on Tuesday, Sept. 4th at 8:25 to 11:30
New students in grades 1 to 5 will meet in the library on the first day of school.
Kindergarteners will start on Monday, Sept 10th and Tuesday, Sept 11th for half days. Info will be sent out in July to these students.
Full day kindergarten starts on Wednesday, Sept 12th.
Have a safe, happy summer.
Paper order forms are available by request in the office. All paper orders are due by June 22 and must have payment attached.
Online ordering will continue until July 23.

2018 – 2019 School Supply Order Forms
On Friday, Rylan (right) and her friends Lily and Dia joined Mrs. Sjerven as Principals for the Day. This deal was a silent auction item from our recent Spring Fair.
The girls assisted Mrs. Sjerven with her duties, helping in the classrooms and were treated to a lunch at a restaurant!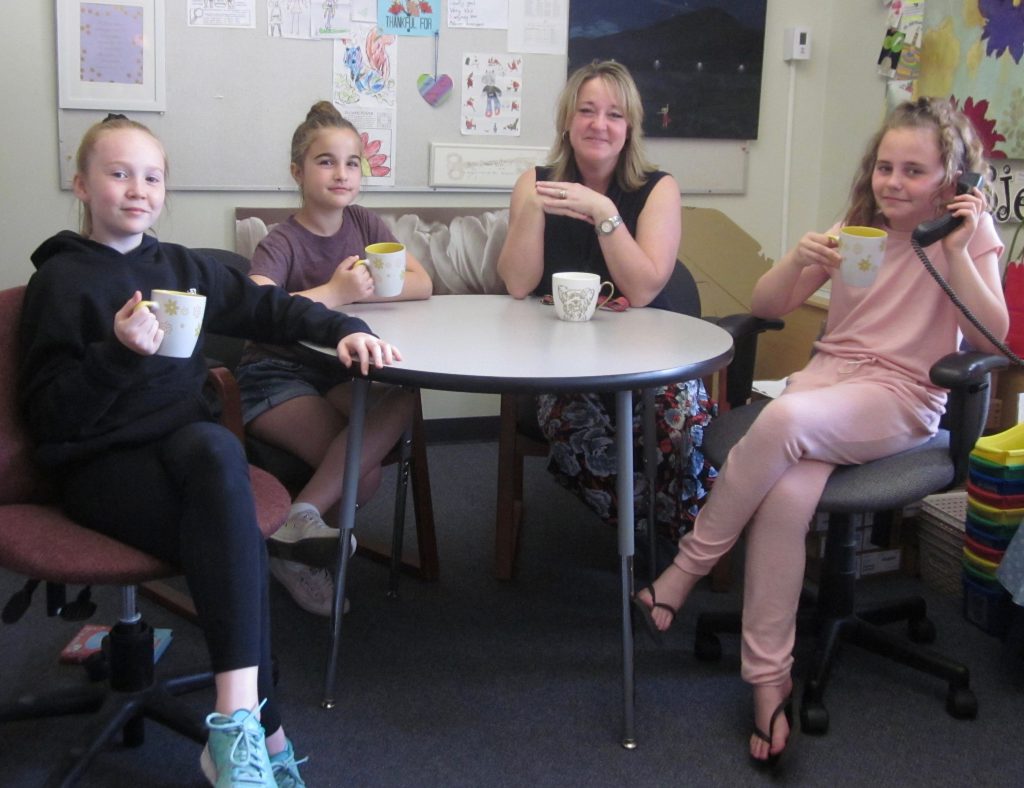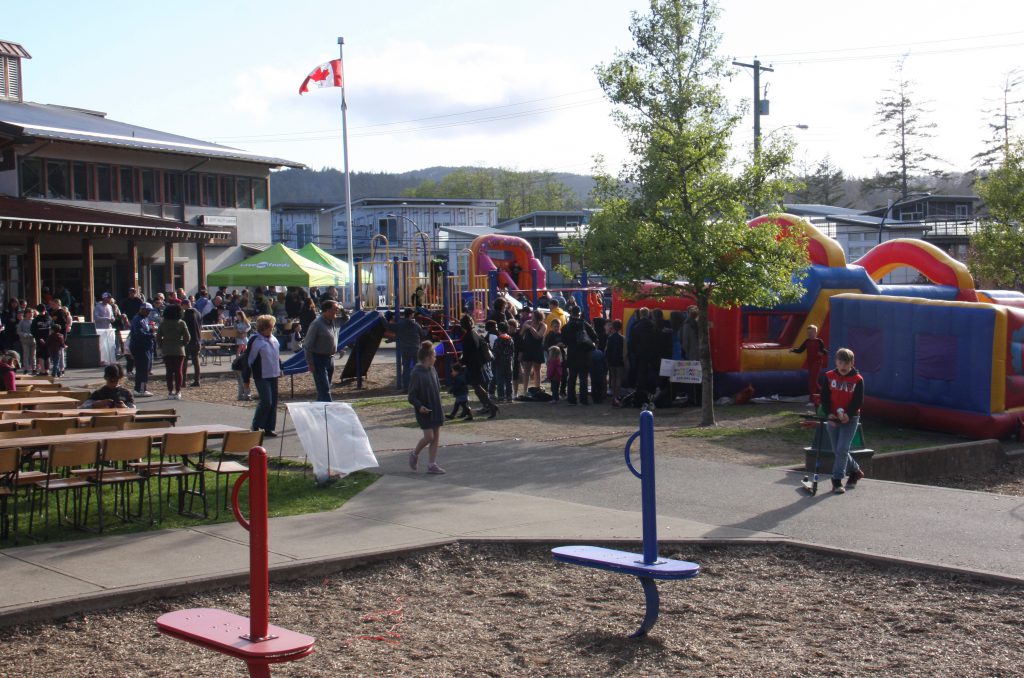 Thank you to all our sponsors, volunteers, students, parents and especially PAC for making this venture a big success!!!
Thank you to all the Happy Valley family members who came out and ran in the TC 10km and Thrifty Foods Family Run. It was great to see so many members of our school out being active. A special shout out to Charlotte Willing who ran the 10km and Arlo Rosales who ran in the kids family run.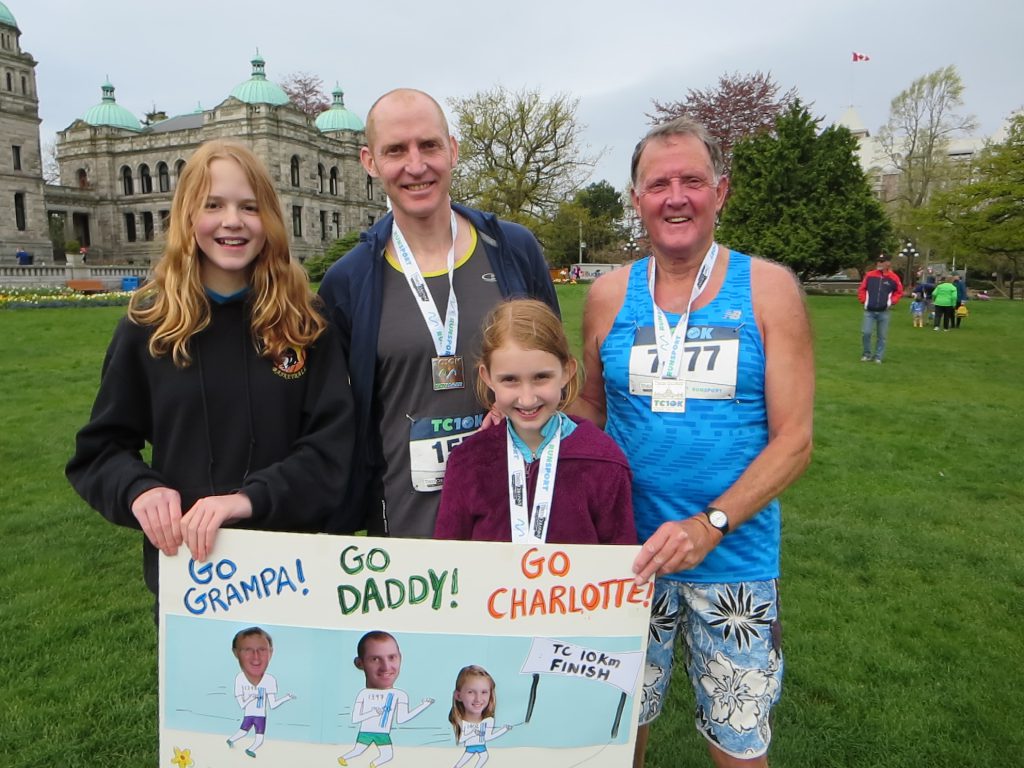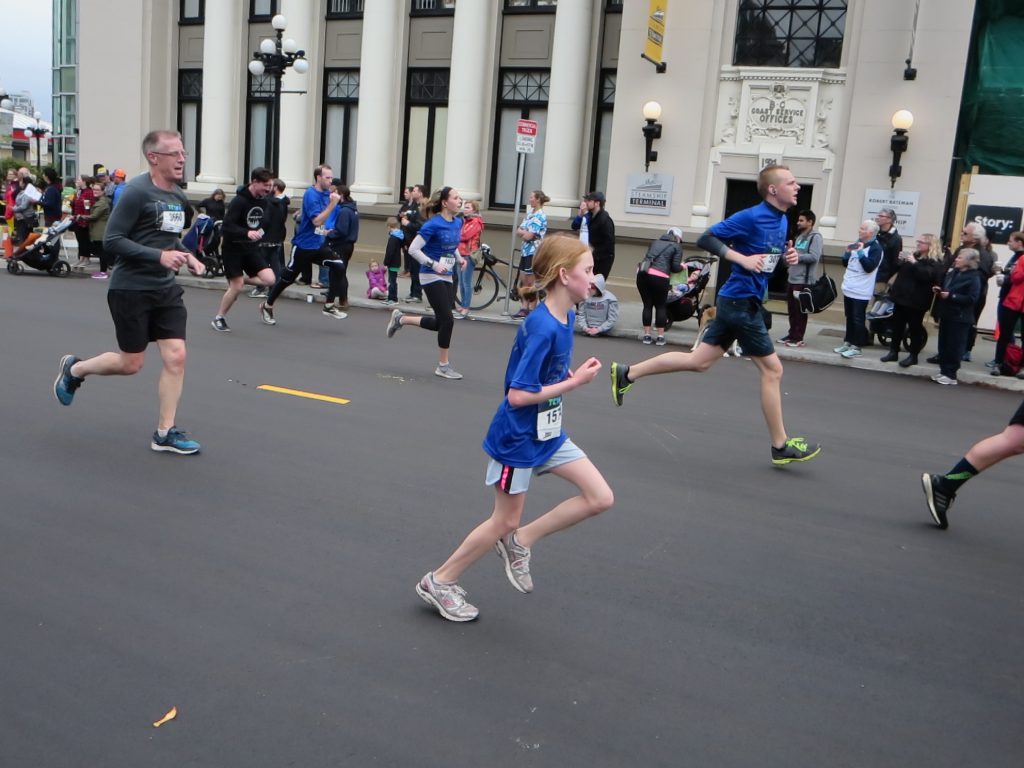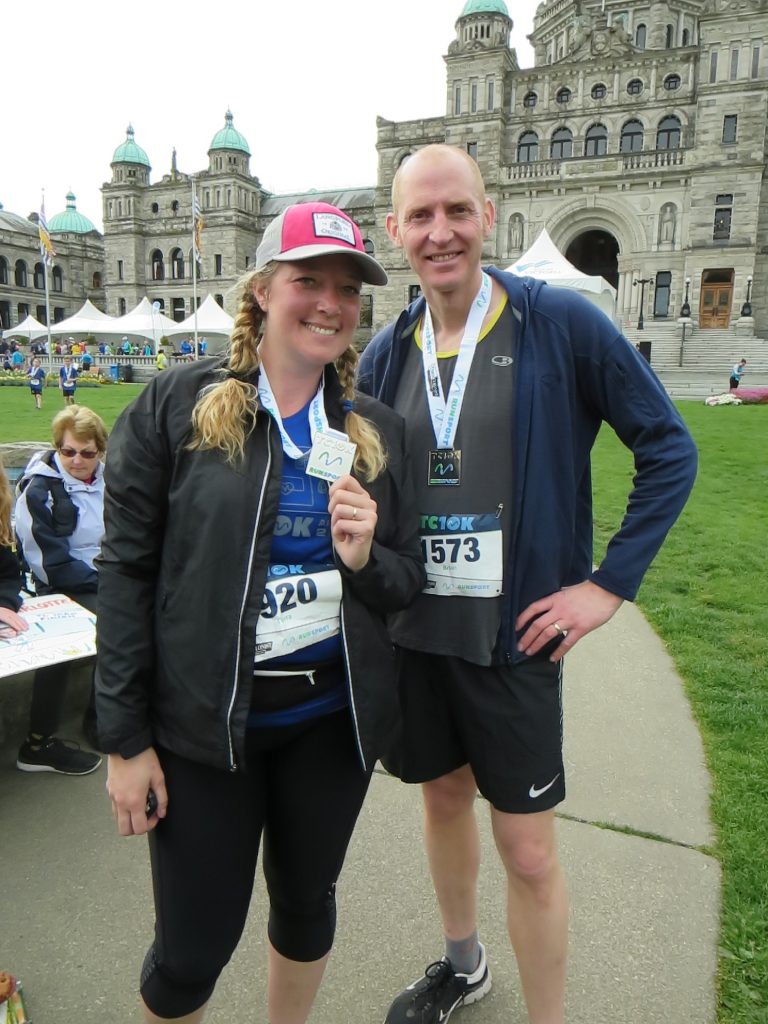 In science, we are learning to do something over and over again to perfect a 'chain reaction'…and it's fun too!
| | |
| --- | --- |
| | Thank you to Dara Hickman and all of the parents who volunteered their time at the book fair which made it so successful. $5500 of books and product were sold ($500 more than last April's book fair), of which 60% ($3300) is profit to the school. Of this, $2000 of free books went toward the library (details and photos below), classroom libraries, Golden Ticket prizes and spring fair prizes.We almost reached our Book Fair Goal of $6000. |
| | The school received 118 books for free. |
| | Evelyn (on the left) showing the books she won as the Winner of the Book Fair prize and her teacher, Mr. Gadd, also won $25/books for the classroom (as part of the same prize). |