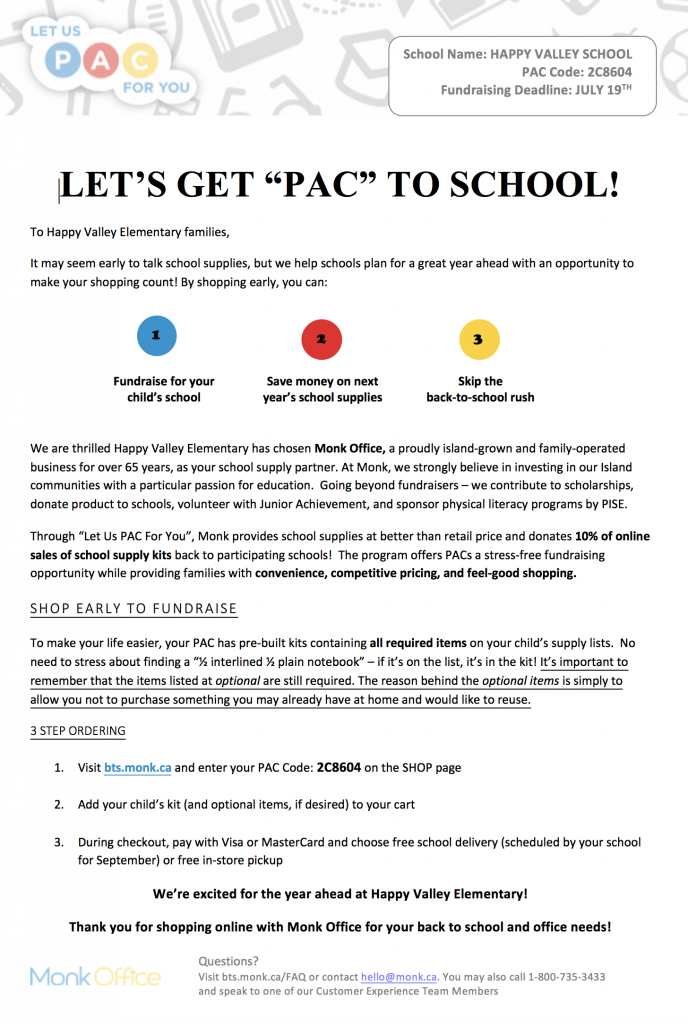 Or…shop for school supplies
Kindergarten Student Supply List 2019-2020
Grade One Student Supply List 2019-2020
Grade Two Student Supply List 2019-2020
Grade Three Student Supply List 2019-2020
Grade Four Student Supply List 2019-2020
Grade Five Student Supply List 2019-2020
Happy Valley PAC would like to extend a huge thank you to Thrifty Foods Colwood for their generous donation of cookies for our milk and cookie day!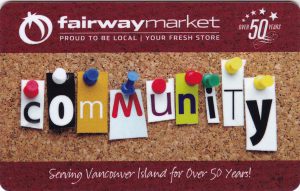 Fairway cards are now available from Happy Valley PAC.
Take the card and pre-load it up at Fairways to whatever amount you want. It can be reloaded many times.
Just make sure your card is loaded with funds before making a purchase.
For every $20 spent…PAC will get $1!
To get a card…email PAC to make an arrangement for pick up of a card.