If you are interested in learning about the Dance and or Soccer academy offered by SD62 and hosted at Dunsmuir Middle School, please come out to the information session on February 28, 2019. Vice Principal of Academies, Wayne Kelly will facilitate the evening.
The information session begins at 6:30 pm in the Multi-Purpose Room of Dunsmuir Middle School and will include a rundown of each program, application process, as well as a tour of the dance studio for those interested in dance. We will also discuss the possibility of offering soccer academy to grade 6 students.
Thank you,
Mark Kaercher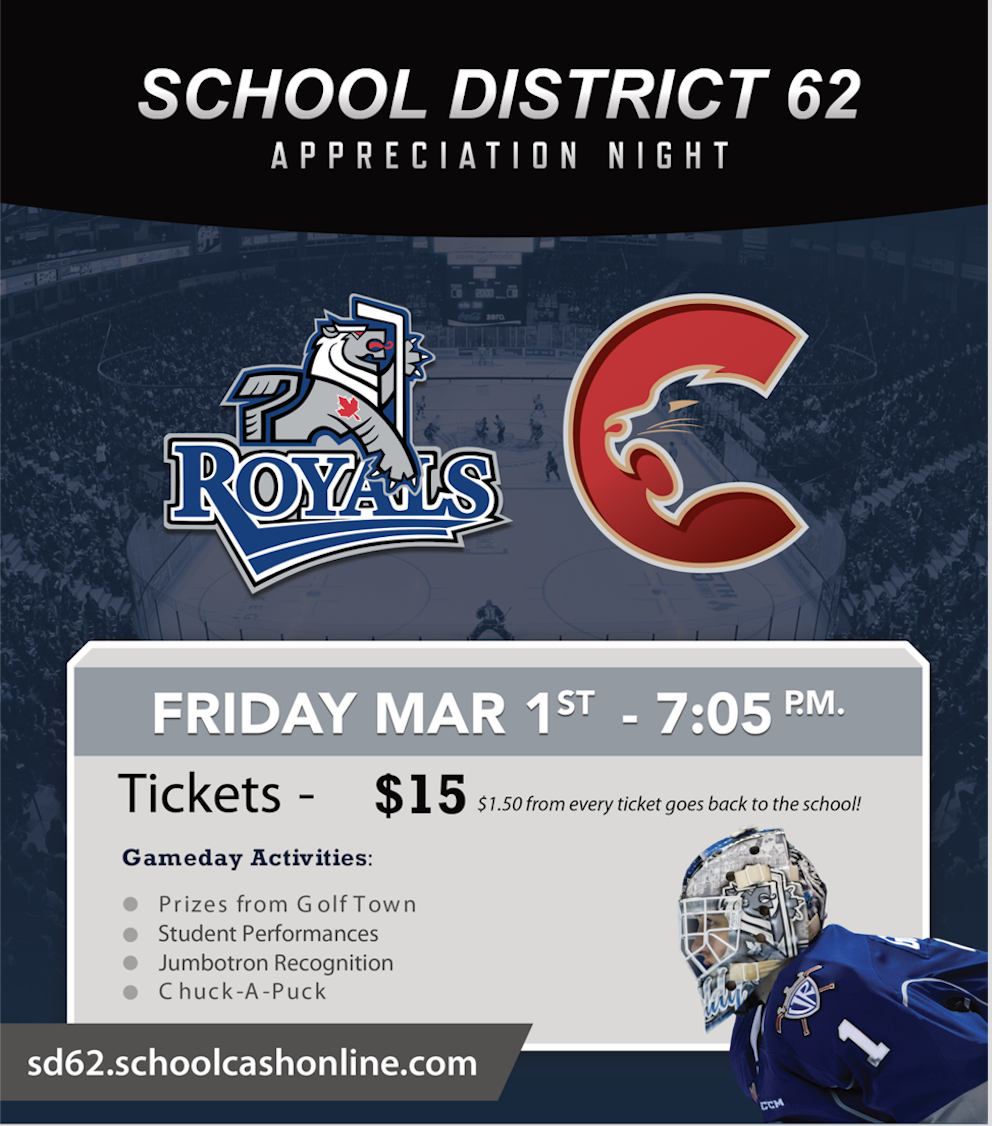 Friday, March 1 is SD62 night at the Victoria Royals. Tickets are $15 each and are available for purchase through
sd62.schoolcashonline.com
. To order, use the same account that was used for ticket ordering for the winter concert. PAC receives $1.50 back for every ticket sold. Happy Valley has only 100 tickets available. If you have any questions, please email
HVPAC@hotmail.com
.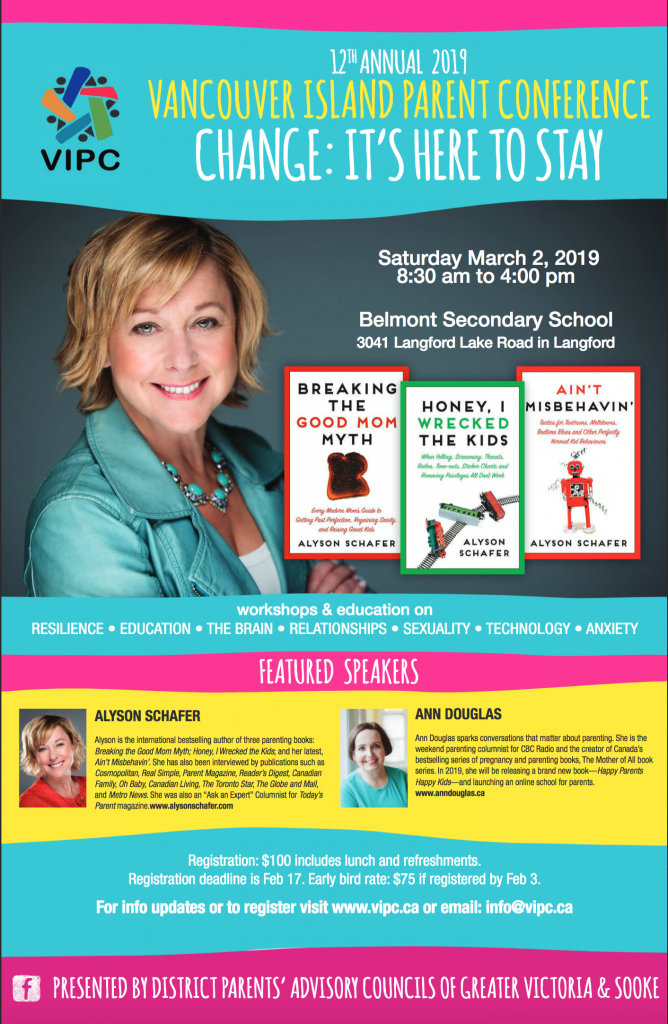 Dear Parents, Educators, and Support Staff of SD62,
The early bird registration deadline for The Vancouver Island Parent Conference (VIPC) is fast approaching. Save $25 by registering on February 3rd! And ask your school PAC about free tickets which may still be available.
Join us on March 2nd for our best conference yet, with inspiring speakers, exhibitors and engaging conversations. You are invited to a full day of immersive learning with parents, teachers, support staff and anyone who cares deeply about children.
The first 100 paid registrants will receive a swag bag valued at over $100!
This year's theme is Change: It's Here to Stay. With this focus in mind, you can expect to attend sessions on: resilience, the brain, relationships. sexuality, technology, anxiety and much more.
Early Bird Registration is February 3rd
. Seats are filling quickly so visit
http://vipc.ca
today!
The Glow dance has been rescheduled for Wednesday, March 6. Those who have already paid for tickets will have them honoured on the new date. If you have any questions, please email
HVPAC @Hotmail.com.
Happy Valley PAC would like to extend a huge thank you to Thrifty Foods Colwood for their generous donation of cookies for our milk and cookie day!