Thank you for attending our recent conferences and classroom visits. We are so proud of all of the effort the children are making toward their learning goals. Teachers are communicating student learning in a variety of ways and you will continue to see evidence of this throughout the coming weeks.
We are busily preparing for upcoming seasonal events at school. On Thursday, December 6
th
, we have 175 children participating in the "Choirs in the Courtyard" field trip at the Victoria Central Library. HV Choir will be singing from 12:30-1:00. Thank you to Mrs. Kosolofski for coordinating this special event!
Everyone is eagerly anticipating the Winter Celebration of Music on Wednesday, December 12
th
and Thursday, December 13
th
. We will be having an afternoon performance at 1:00 pm and an evening performance at 6:30 pm on both days. Each class will be performing in
either
the Wednesday performances OR the Thursday performances. The choir students will perform on
BOTH
days, in addition to their class performance.
The class performance schedule is as follows:
Wednesday, December 12th

Mrs. Beswick

Mrs. Holland

Mrs. Anderson

Mrs. MacLean

Ms. Kyle

Ms. Parker

Mr. Johnson

Mrs. Leakey/Ms. Simcoff

Mr. Gadd

Ms. Prette

Choir

Thursday, December 13th

Mrs. Hancock

Ms. Kimoto

Ms. Logan

Ms. O'Regan

Ms. Andrew

Ms. Roberts

Ms. Allen/Ms. Chan

Mr. Cook

Ms. Sihota

Choir
Due to limited space and fire regulations in the gym, families will be limited to 2 evening tickets for each of their children's classroom performances. Children who are performing as part of the choir will have their guests attend on their class performance night. The entire choir will perform on both nights.
This year, we are piloting an online ticket ordering system. Detailed information about how to register for the online CASH system is attached. If you do not know your child's PEN # please email
schoolcashschool@sd62.bc.ca
and they can provide you with the number. Please do this as soon as possible in order to prepare for ordering tickets, as this opens
Monday, December 3
rd
.
Finally, thank you in advance for your generosity in sending in non-perishable food donations to BC Transit's "Stuff the Bus" campaign next
Tuesday, December 3
rd
.
We anticipate some special visitors to school that day to help us load the bus with food! Every child is asked to bring in one item to contribute to the bus. We are also supporting the local 10,000 Tonight Campaign and will have a school based pick up at Happy Valley for any additional donations next Wednesday, December 5
th
.
We have surpassed our goal of $5000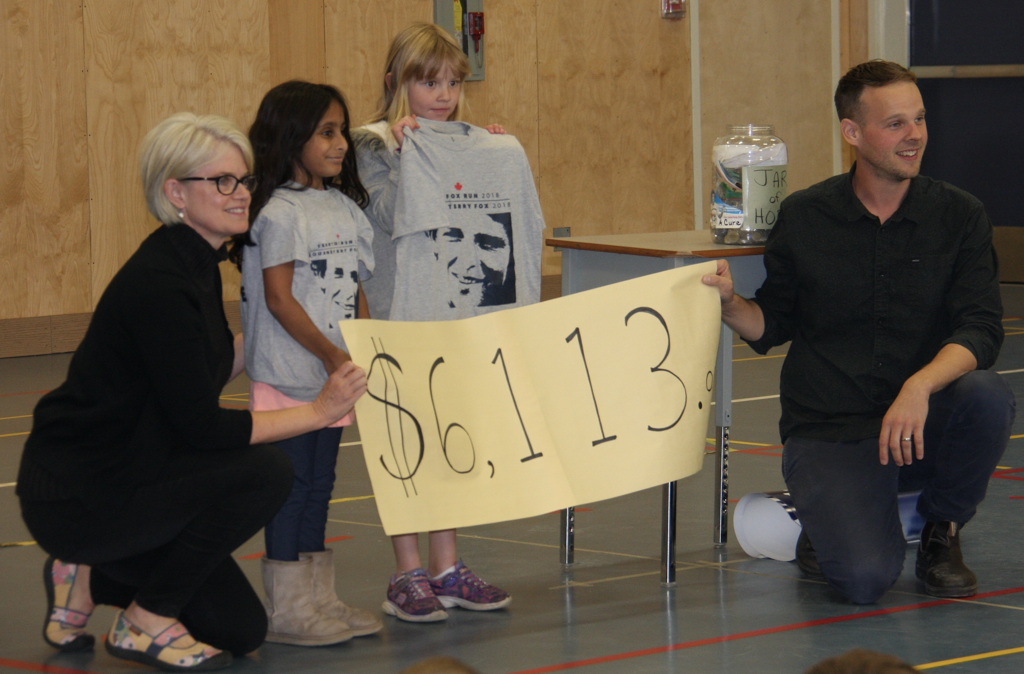 And because we reached another goal of $6000…Ms. Roberts cut some of her hair off!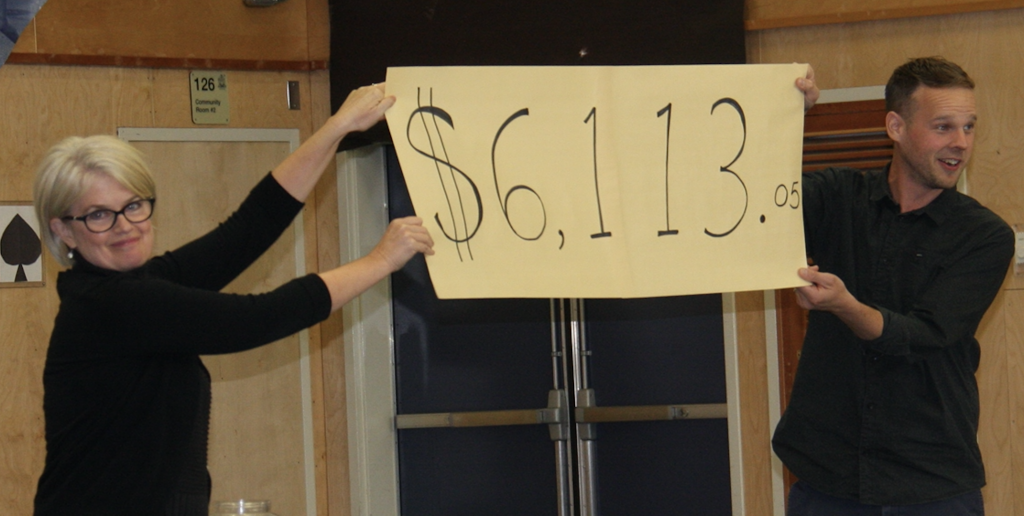 Well…Fall has arrived! Here is an update on what is happening at the school.