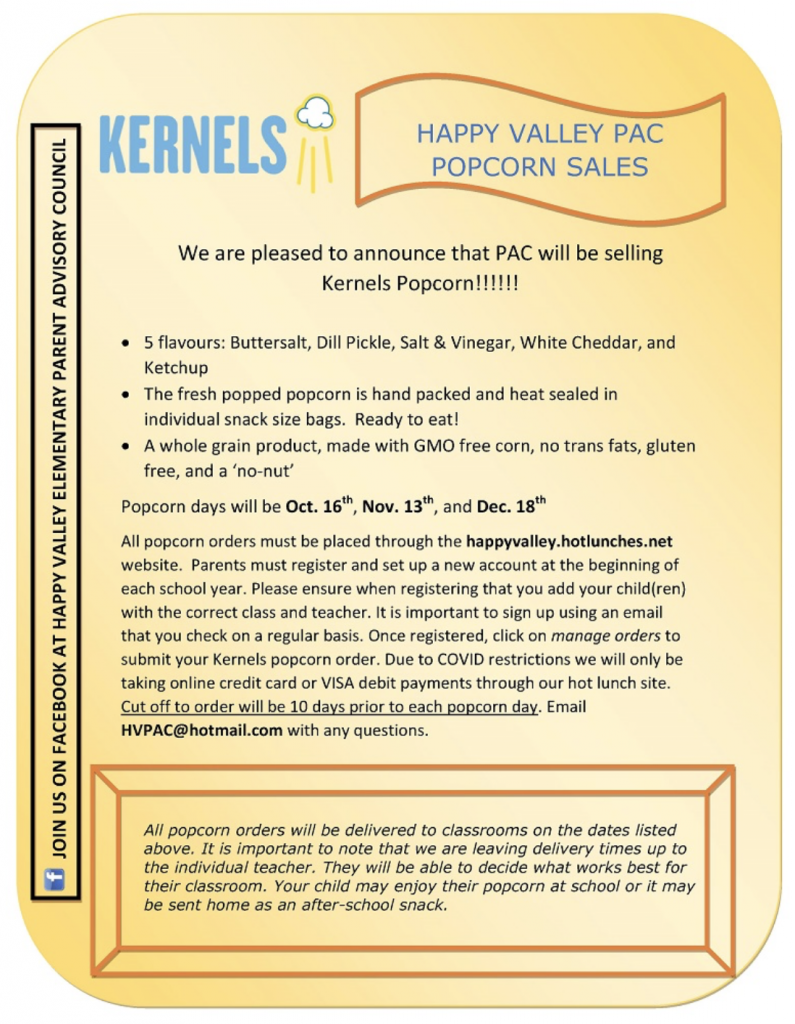 All Year Round Fundraisers

Fairway Market
receipts
Fairway Market at West Shore Town Centre, have your sales receipt stamped at customer service with the Happy Valley stamp and place your receipt in the envelope on the Happy Valley PAC bulletin and the PAC will submit and get 5% back towards the school programs run through the PAC
Fairway certificates
$25.00 certificates from Happy Valley PAC hvpac@hotmail.com and the school receive 7% cash back toward our PAC funded programs.
Cobs Bread
Do you shop at Cobs Bread?
Did you know that every time you buy something at Cobs, they will donate 5% of your purchase back to the school at the end of the year if you mention Happy Valley School!
Thrifty's Smile cards
Request smile card at hvpac@hotmail.com . Put funds in the card and shop. Thrifty Foods Smile Card Fundraising program provides 5% back on each member card user's grocery purchases direct to Happy Valley PAC. Funds raised from this program go towards bring performing artist to perform in the school.
Forester's Bistro

Enjoy Breakfast, Lunch or Dinner and Olympic View will donate 10% of your Food and Beverage purchase to the Happy Valley PAC. Just mention you are a friend or family of Happy Valley School and your server will look after the details.