Happy Valley's Beverage Container Recycling Program
This year….
Here is our new recycling team for 2017 -2018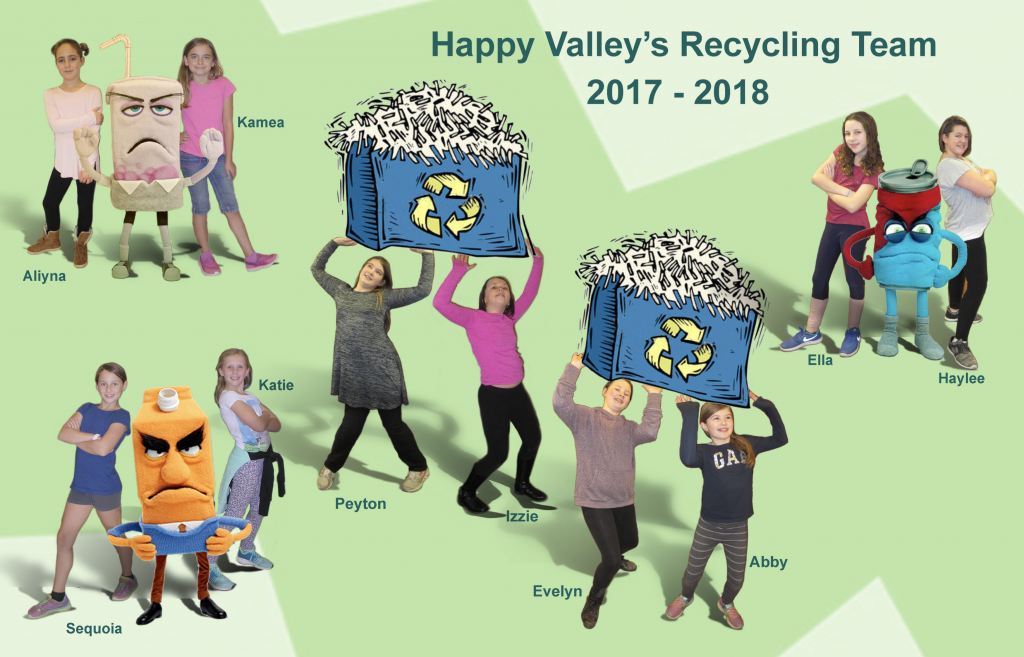 Last year…..
OUR RECYCLING PROGRAM IS STUDENT DRIVEN.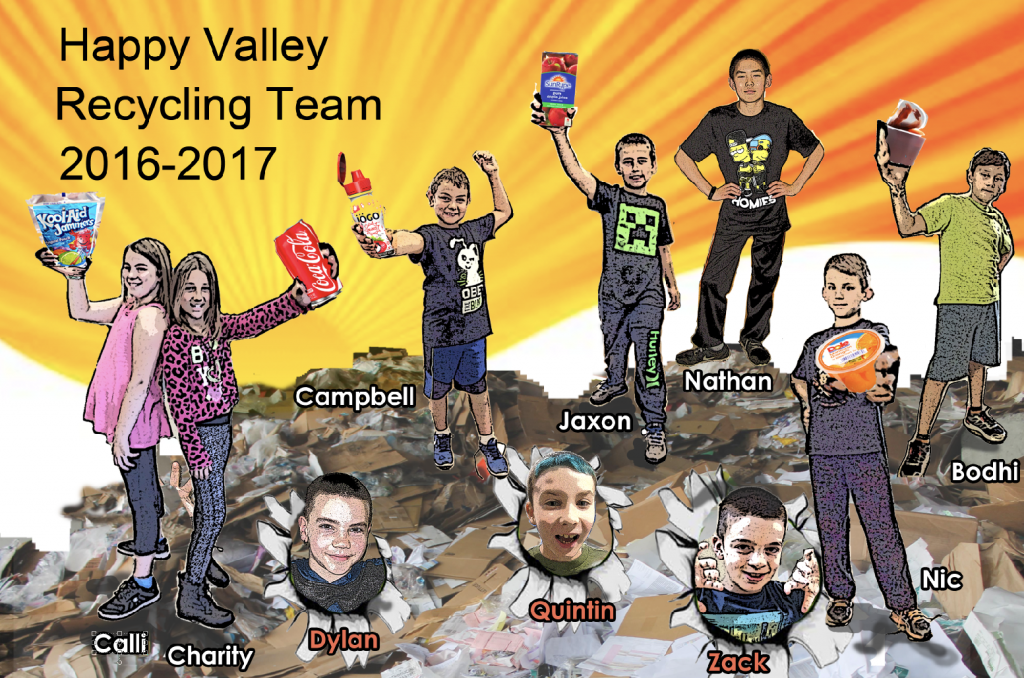 Every day a small, dedicated team of students collects empty beverage containers and plastics from our 17 classrooms, then sorts and counts them. On Fridays, Alpine Disposal and Recycling picks up the empties. Our goal is to reduce the waste in and around our school. Funds collected from empties support sports, music and technology.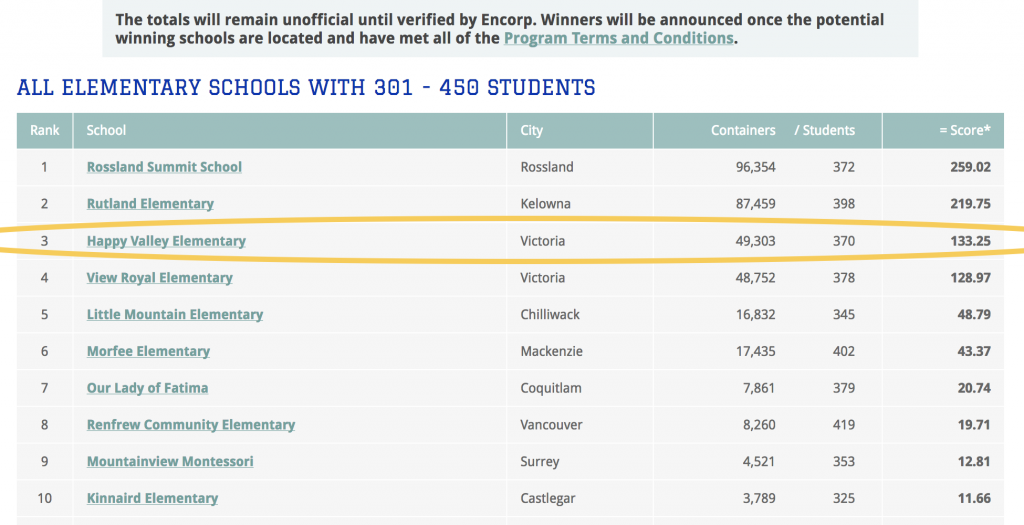 Our recycling team is participating in the Encorp Return-It School Recycling Program. This is a free province-wide program to encourage schools to recycle. Elementary schools compete to win cash prizes based on the number of empties that are collected and recorded in the Return-It website. Prizes are as follows: 1st prize is $1000, 2nd prize is $750 and 3rd prize is $500.
Last year our school was ranked 3rd amongst all schools in BC 
(with student populations of 301 – 450).