Happy Valley's Beverage Container Recycling Program
This year….
Here is our new recycling team for 2018 -2019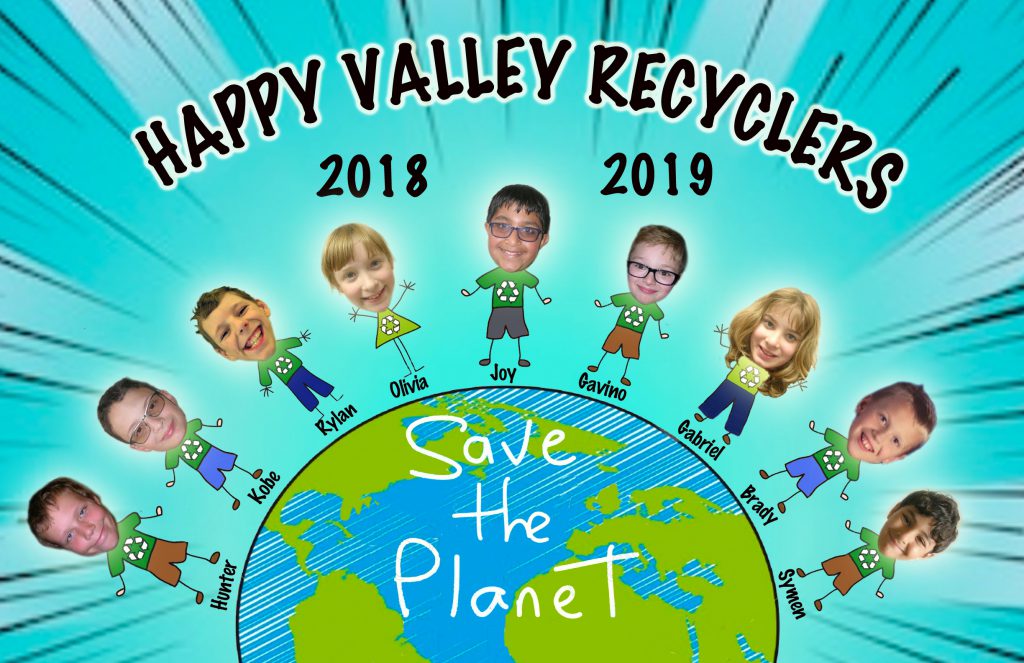 Every day a small, dedicated team of students collects empty beverage containers and plastics from our 17 classrooms, then sorts and counts them. On Fridays, Alpine Disposal and Recycling picks up the empties. Our goal is to reduce the waste in and around our school. Funds collected from empties support sports, music and technology.